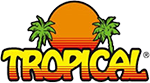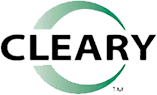 Client A
Summitworks team adapted to our engineering discipline with no difficulty. Both an aggressive schedule and a conservative budget challenged our supply chain project. Summitworks timely help was critical in keeping this project on track. We intend to use Summitworks services in future projects and will also explore the use of their offshore development facilities. We view this kind of software development partnership as a critical factor for meeting our human resource needs.
Client B
The Electronic Invoice Approval System is part of a global e-invoicing project. The goal of the project is to re-organize and improve the AP invoice process by going paperless and the custom application replaced the manual invoice approval system which was in place. The application is a SharePoint based workflow system that is hosted on Microsoft's cloud platform. The system integrates with LVMH's Active Directory, BizTalk Server and JDE ERP. Summitworks solution has increased our previous number of invoices being approved from about 12 per week to over 1200 per week.
Client C
We want to tell everyone at Summitworks, thanks and great job on the design, development and implementation of our new Equipment Preventative Maintenance System. Everything went well. Your team was fast and responsive, they have been creative with ideas, and yet responsive to the direction we gave them. The face to face meeting with your Project Manager helped a lot. Everyone gets applause.
Client D
Summitworks has provided the client with systems analysts and programmers, operating both in the USA and in India. They have managed projects for us and provided specialized expertise for particular projects. They are smart, hardworking, thorough and follow-up with professional project reporting.